Zimbra Mail Collaboration

Overview
TecFlax is an Authorized Value Added Reseller and Certified Zimbra Implementation Specialist in the Eastern & Central Africa Region. We offer sale of Zimbra Perpetual and Subscription Licenses & Implementation of Zimbra Mail in New or Integrate in Existing ICT Infrastructure.
What Is Zimbra Collaboration
Zimbra, a Synacor product, is an email and collaboration platform that includes contacts, calendar, tasks, instant messaging, and file sharing, plus add-ons such as video calls, document creation and file storage. Zimbra powers hundreds of millions of mailboxes in 140+ countries and is offered through more than 500 BSPs and 2000 channel partners. Enterprises, governments, and service providers trust Zimbra.
Zimbra can be deployed in the cloud, on-premises (private cloud), or as a hybrid service.
Why Zimbra
Zimbra Collaboration 8.8 includes powerful new technology and enhancements that make this the most competitive version of Zimbra yet, while still continuing to deliver on our consistent strengths of:
Lowest TCO in the industry
Best-in-class security and privacy
Most diverse deployment options
Greatest extensibility of any email platform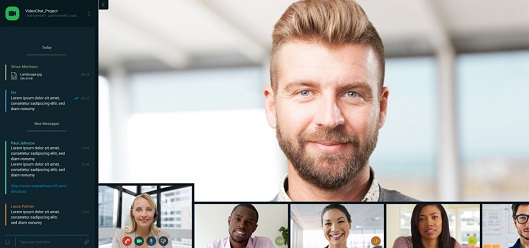 Zimbra Network Edition Key Features
Zimbra Connect: Bringing enterprise-level chat and video calls right into the Zimbra Web Client, with no third-party products and simple installation. Highlights – 1:1 & group chat; Group & channel video calls; File sharing; Screen sharing; Emojis; Corporate messaging (via spaces & channels); Channel video calls with unlimited participants
Zimbra Drive: Out-of-the-box, enterprise-level file sync and share functionality built into Zimbra. Is your data at risk of leakage? Are your privacy policies enforced? Zimbra Drive is integrated with Zimbra Docs and provides your users with a single, secure access point for data, all stored on your servers to meet your data sovereignty, security and privacy requirements. Zimbra = peace of mind!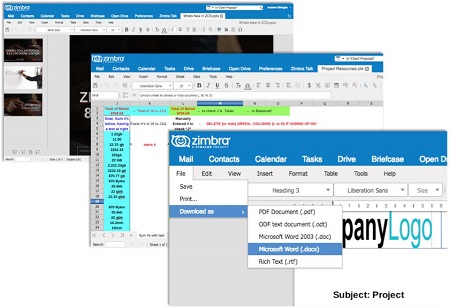 Zimbra Docs: Zimbra Docs is a complete, feature-rich office productivity suite integrated right into your Zimbra Web Client … at
no extra charge in Zimbra Network Edition. Create, edit upload and export documents, spreadsheets and presentations right in Zimbra – in any format you need — without a Microsoft Office license. AND share any file to collaborate in realtime!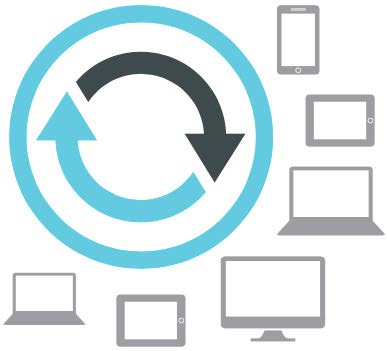 Mobile Sync: What's new about Zimbra's mobile sync functionality? Users can now sync their shared Zimbra items along with all of their other Zimbra data. Using Exchange ActiveSync protocol, which is natively supported by the vast majority of mobile devices, your data will always be at your fingertips, without any middle-ware or dedicated client.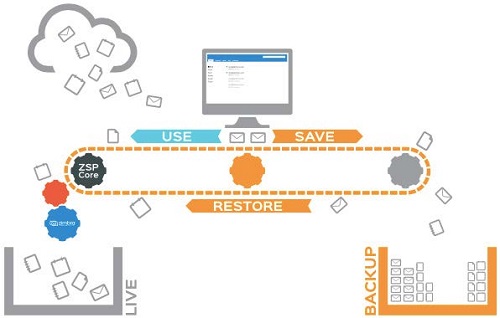 Realtime Backup & Restore: Zimbra's realtime backup and restore engine backs up every single item and event on your server with split second precision. It's designed to avoid data loss using atomic and ever-consistent algorithms, while still saving disk space — up to 50% — thanks to an intelligent deduplication and compression system. It offers six restore features, all transparent to the enduser and 100% OS, architecture and version independent.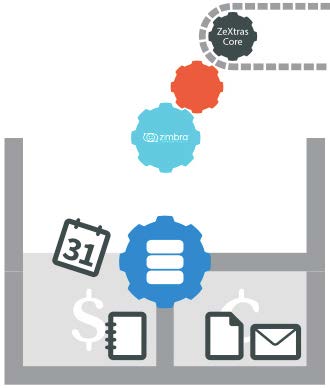 Hierarchical Storage Management (HSM): Featuring advanced Zimbra store management and HSM, you can now manage multiple volumes and HSM policies through your Zimbra Administration Console. Save up to 50% of your valuable storage space, easily expand your Zimbra server by adding new volumes at will, and improve your server performance by splitting the I/O load onto different storage media and different tiers of storage equipment.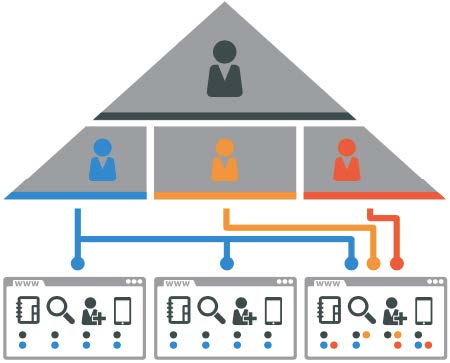 Simplified Delegated Admin: Grant Delegated Admin rights to users in minutes, allowing them to perform management tasks like setting quotas, COS and user limits for your domains. Keep track of Delegated Admins' actions and your domain status with reporting features straight from your Zimbra Administration Console.
Please Contact Us for more information on Zimbra Enterprise Email & Collaboration Platform
Oracle MySQL Enterprise Implementation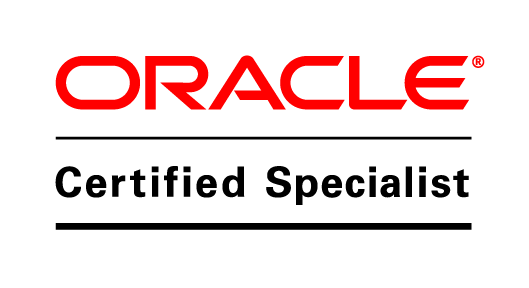 TecFlax is the ONLY Oracle Certified MySQL Enterprise Implementation Specialist in the Eastern & Central Africa Region. We offer sale of MySQL Enterprise Edition Subscriptions, Database Design & Implementation of MySQL Enterprise Edition in New or Existing ICT Infrastructure.
MySQL Enterprise Edition includes the most comprehensive set of advanced features, management tools and technical support to achieve the highest levels of MySQL scalability, security, reliability and uptime.
MySQL Enterprise Highlights: Oracle MySQL Service Cloud | MySQL Database | MySQL Document Store | MySQL Enterprise Backup | MySQL Enterprise High Availability | MySQL Enterprise Scalability | MySQL Enterprise Authentication | MySQL Enterprise TDE | MySQL Enterprise Encryption | MySQL Enterprise Masking | MySQL Enterprise Firewall | MySQL Enterprise Audit | MySQL Enterprise Monitor | Enterprise Manager for MySQL | MySQL Query Analyzer | 225+ MySQL Advisors | 600+ Monitored Variables | 60+ Performance Graphs | MySQL Workbench | Oracle Premier Support
MySQL Enterprise Edition reduces the risk, cost, and complexity in developing, deploying, and managing business-critical MySQL applications. Only MySQL Enterprise Edition enables you to:
Easily setup, run and manage MySQL in the cloud using Oracle MySQL Service Cloud
Use Relational Tables and Schema-less JSON Documents with MySQL Document Store
Achieve database high availability & clustering using MySQL InnoDB Cluster and MySQL Enterprise High Availability
Meet exponential growth in users and data with MySQL Enterprise Scalability
Reduce risk of data loss with MySQL Enterprise Backup for hot backup and recovery
Leverage existing security infrastructures with MySQL Enterprise Authentication
Protect sensitive data using encryption, key generation, and digital signatures
Hide confidential data from unauthorized users with MySQL Enterprise Masking & De-identification
Block database attacks such as an SQL Injection with MySQL Enterprise Firewall
Implement policy-based auditing compliance to existing MySQL applications using MySQL Enterprise Audit
Improve database performance and availability with MySQL Enterprise Monitor
Pinpoint SQL code that is impacting database performance with MySQL Query Analyzer
Implement MySQL best practices using more than 225 MySQL Advisors
Visually design, develop, administer and migrate databases, with MySQL Workbench
Migrate databases to MySQL using the MySQL Workbench Migration Wizard
Please Contact Us to set up for you a 30 days demo trial on MySQL Enterprise Database Infrastructure
Linux Engineering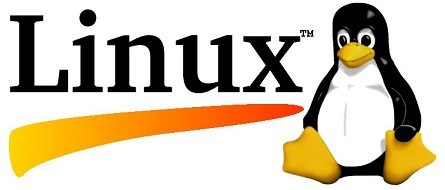 Linux is the most widely used open source operating system in the world and the most robust/secure server technology. Linux is currently revolutionizing the ICT Industry, while offering more affordable option for individuals and companies to host their highly resource intensive computive systems, applications and websites in a more secure environment.
TecFlax is an Official Partner of RedHat and SuSE in Sale of Linux Enterprise Licenses and Implementation of Enterprise Linux Solutions Infrastructure. We have a great team of Certified Linux Engineers. They are certified with Linux Professional Institute (LPI), an international organization that offers vendor-neutral, command line focused, Linux certification programs to help open source professionals grow their career opportunities.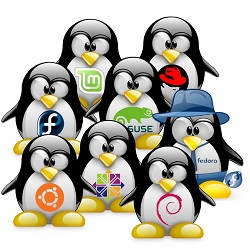 Here are some of the linux-based services that we deliver:
Installation and Setup of Linux Servers – Web Servers, Bulk Email Sending Servers
Linux Security and Networking
Web App Penetration Testing
Ethical Hacking
High Availability, Failover and Clustering for web applications, servers and databases
Virtualization Infrastructure for Corporate Companies, Learning Institutions and Organizations
Linux Training for Corporate Staff
Cloud Computing
Cloud computing is term that has been commonly used of late but not many understand its actual meaning. It just refers to storage and access of data and programs over the internet instead of physical computer's drive, but in a completely seamless way.
Cloud computing is now a reality, and it's an investment that businesses looking forward to beat their competitors need to quickly venture into. The economic and social motivation for the cloud is extremely high, the business zeal for speed and agility is greater now than ever before. Technology has reached a level in which prudent investments in cloud services are very fast and easy. The number of cloud success stories is growing every week all over the world.
With such benefits in mind, why shouldn't you embrace this headway? TecFlax now brings cloud computing to your doorsteps at an affordable rate. There are 3 classifications of cloud computing: Private, Public and Hybrid. We deliver private cloud computing infrastructure to all kinds of businesses and organizations according to their exact needs. We have a great team of Certified Cloud Computing Engineers to deliver flawlessly.
To guarantee you seamless maximum returns from cloud computing investment, we shall calculate for you Cloud ROI based on your specific business requirements.
Consultancy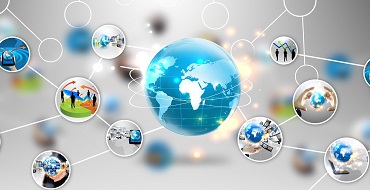 TecFlax delivers the BEST ICT Solutions to businesses and organizations towards increasing their Efficiency and Effectiveness in their Operations. With this objective, TecFlax offers two types of consultancy at affordable costs.

ICT Consultancy
TecFlax offers consultancy services on how to set up the BEST IT Infrastructure for your business towards reaching your objective, while using minimum costs. That's the reason why we have embraced highly robust and secure open source technology and customize it to your exact needs.
Operations Research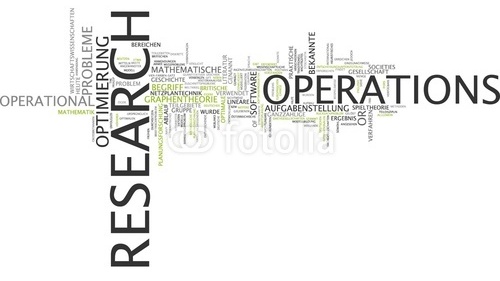 Operations Research is the application of the methods of science to complex problems arising in the direction and management of large systems of men, machines, materials and money in industry, business, government and defense. The distinctive approach is to develop a scientific model of the system, incorporating measurements of factors, such as chance and risk, with which to compare the outcome of alternative decisions, strategies and controls. The purpose is to help management determine its policies and actions scientifically.
In this regard, TecFlax offers consultancy services to company management and project managers on how to optimize their operations towards increasing efficiency and minimizing costs of operations.
TecFlax performs operations research for various businesses using highly advanced mathematical tools. We are a team of adept Engineers so that makes it easy for us to go about creating solutions for problems in unoptimized operations of various businesses.
TecFlax offers the following aspects of Operations Research services.
Linear Programming
Network Model & Analysis
Inventory Control
Assignment Model & Analysis
Waiting/Queuing Model & Analysis
Transportation Model & Analysis
Please contact us if you require optimization of operations of your business and we'll use operations research technology and skills to guide you on how to optimize your business operations hence reducing costs and maximizing profits for you.
Specialized Linux Training

We are an Official Approved Training Partner of Linux Professional Institute (LPI). We offer Specialized Practical hands-on Linux training to corporate staff in the following certifications:
LPIC Linux Essentials
LPIC-1 Linux Administrator
LPIC-2 Linux Engineer
LPIC-3 Linux Enterprise Professional – Security
LPIC-3 Linux Enterprise Professional – Mixed Environment
LPIC-3 Linux Enterprise Professional – Virtualization & High Availability
LPI DevOps Tools Engineer
OpenStack Cloud Computing
RedHat Certified System Administrator (RHCSA)
RedHat Certified Engineer (RHCE)
SuSE Certified Administrator (SCA)
SuSE Certified Engineer (SCE)
Please contact us and we shall promptly respond.
ICT Professional Skills & Certifications Training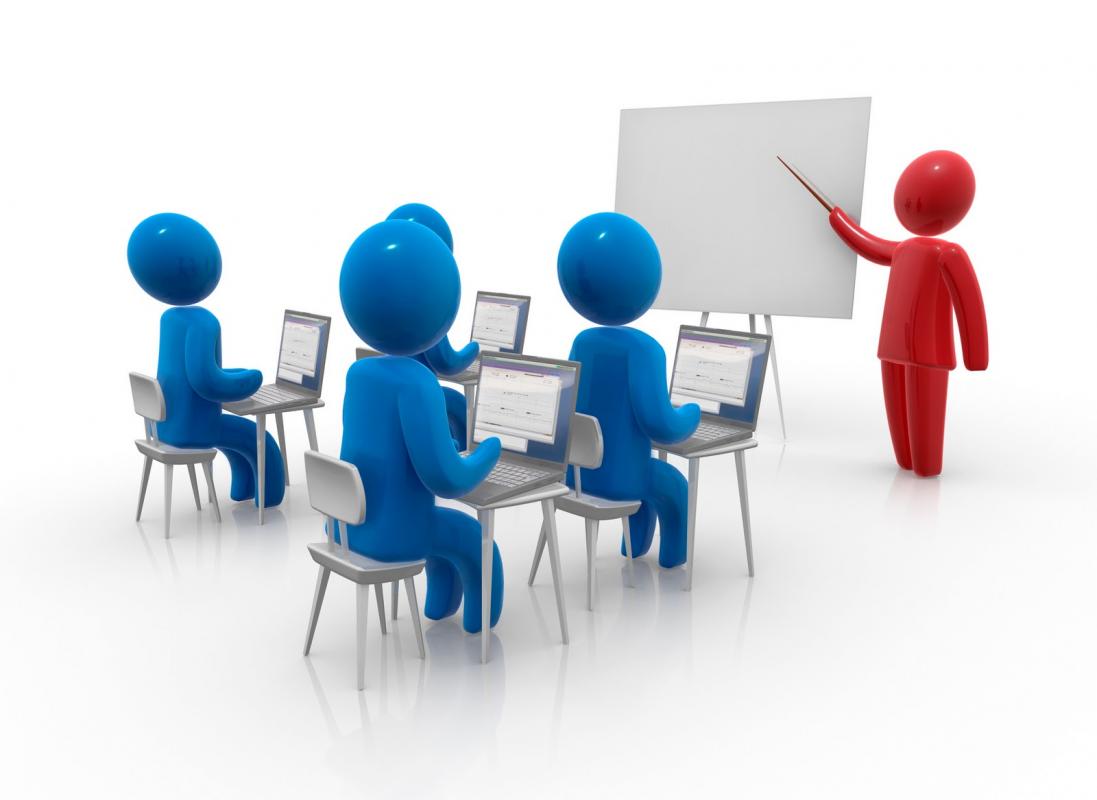 Attend our 2019 Technical Hands-On Training Workshops
TecFlax offers training services to ICT staff of corporate companies/organizations while bringing the BEST industry practicing standards to the classroom level. In turn, the staff benefit their respective organizations having attained practical hands-on skills which they apply in their working environment.
Currently, the following are professional certifications that TECFLAX offers training in:
· Enterprise Linux System [LPIC-1, LPIC-2, LPIC-3, RHCSA, RHCE, SCA, SCE, LPI DevOps Tools Engineer]
· Cyber Security [LPIC-3 Security, CEH, CISA, Digital Forensics & Counter Terrorism]
· Virtualization, High Availability & Clustering [LPIC-3 Virtualization & High Availability, RHCVA RedHat Certified Virtualization Administrator]
· ICT Management [IT Business Continuity & Disaster Recovery, IT Enterprise Risk Management, ITIL Intermediate, Information System Security Management: Cyber & Network]
· Database [OCA, MySQL DBA, PostgreSQL DBA]
· Microsoft [MCSA, MCSA – Cloud Platform, MCSA – Linux on Azure, MCSE – Cloud Platform & Infrastructure]
· Linux-Windows Integration [LPIC-3 Mixed Environment]
Visit our Workshops Landing Page for 2019
If interested please contact us and we shall promptly respond.