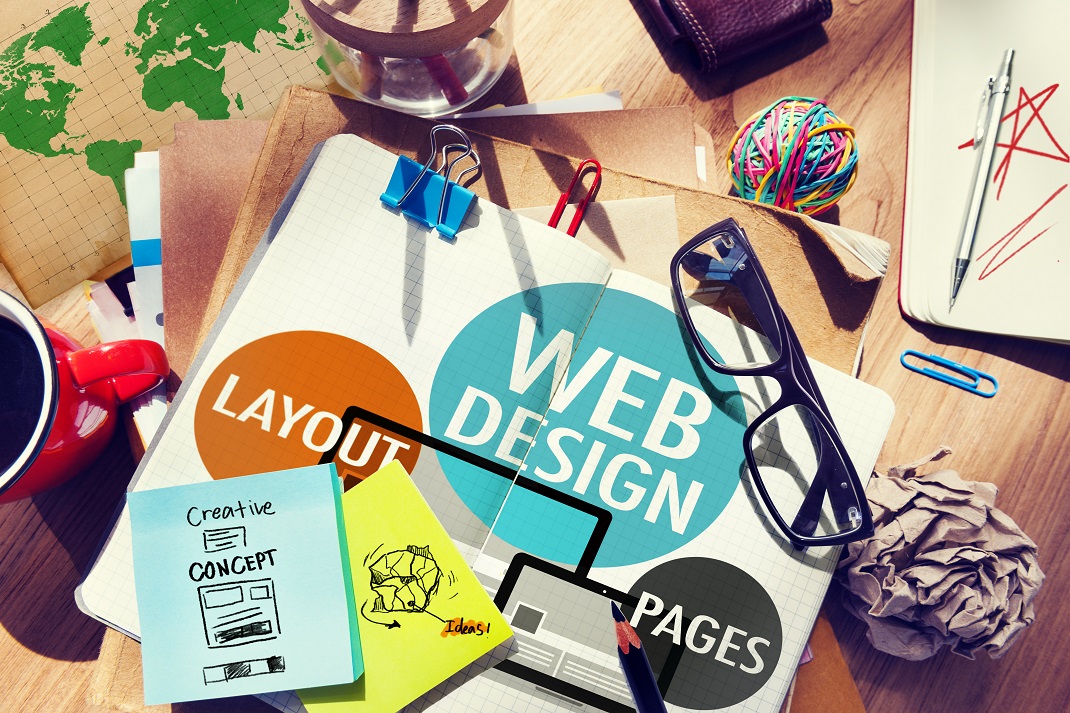 Web design encompasses many different skills and disciplines in the production and maintenance of websites. The different areas of web design include web graphic design; interface design; authoring, including standardized code and proprietary software; user experience design; and search engine optimization.
Often many individuals will work in teams covering different aspects of the design process, although some designers will cover them all. The term web design is normally used to describe the design process relating to the front-end (client side) design of a website including writing mark up. Web design partially overlaps web engineering in the broader scope of web development. Web designers are expected to have an awareness of usability and if their role involves creating markup then they are also expected to be up to date with web accessibility guidelines.
Here are the 7 things you should consider when designing a website.
1. What does the company stand for?
Many businesses often think of design as the first challenge when creating a website. But to decide upon the look and feel of the brand, you first need to be clear about what the business stands for. Only then you can you move towards deciding how best to communicate this.
Once everyone is clear on what the brand values of the business are, the design of the website will come naturally. But if your client doesn't seem to know, or is unwilling even to discuss the matter, it may be time to consider either pushing back or walking away.
2. The visual quality of your site is not as important as the content
The internet is an information gathering tool. We go online primarily for information. Even if you're looking to buy something online, such as camera, new pair of shoes, you'll likely start looking for information. The same is true for your website, when people arrive there they want information. Unless you're in a visually led industry, graphics and pictures can be a distraction. Yes you want a smart professional website but don't obsess about it. Paradoxically, there are many industries where an ugly website will actually produce more than a beautifully designed sit. For example Google does not have the most glitzy design on web but they seem to be doing ok.
3. Make sure your website passes the 8 seconds rule
The research shows that you have 8 seconds to grab your visitor's attention before he or she clicks off your site to go off somewhere else (probably your competitor's site). Grabbing their attention and keeping it long enough to get them to take action you want them to take (usually to leave you with important information or buy), means using a headline and writing compelling and persuasive copy.
4. Structure your web copy according to the AIDA formula
AIDA means Attention, Interest, Desire, Action. All your coy should follow this simple formula no matter what it is- a letter, email, brochure web page or anything else. You get their attention with strong headline offering them your biggest promise. Then you get their interest with a compelling opening paragraph spelling out the problems they face and the benefits your product or service offers. You then highlight their core problems and really show them you can ease these problems and make their lives better. Finally, you get them take action on your offer with a strong call to action.
Every single page on your website should have a single purpose to justify its existence, and must there for follow AIDA formula.
5. Make sure your website is compatible to mobile
It's 2017, first thing is making sure the website works well on mobile – whether that's through responsive design or a bespoke mobile site – is crucial.
A recent study conducted by Google found that 72 per cent of mobile users say it's important to them that websites are mobile-friendly, yet 96 per cent have visited a site that doesn't work well on their device. That's a lot of customers that your client could be missing out on, so think mobile first and you won't go far wrong.
6. Calls to action and lead generation
One mistake I see too many websites make is to give away interesting information and content for free, without even as much as asking for an email from a user. Small businesses, especially, need to do all they can to generate leads and initiate a response from their audience.
Using short forms (or one-question polls, to gather data from a user before giving them content) are a great way for businesses to build up a user (and potential customer) profile from the website.
7. Analytics/SEO
Real business is built on real data otherwise whatever you are doing is gambling so once a business has launched its website, the work doesn't stop. Ongoing analysis is critical for a business, as it allows you to see what is working to achieve the business goals.
Are the calls to action providing the data needed? Is the SEO driving the right users to the site? If not, analytics will give you the tools to change this and improve the performance of the website. The free Google Analytics tool is a good start.
For great website design contact us.