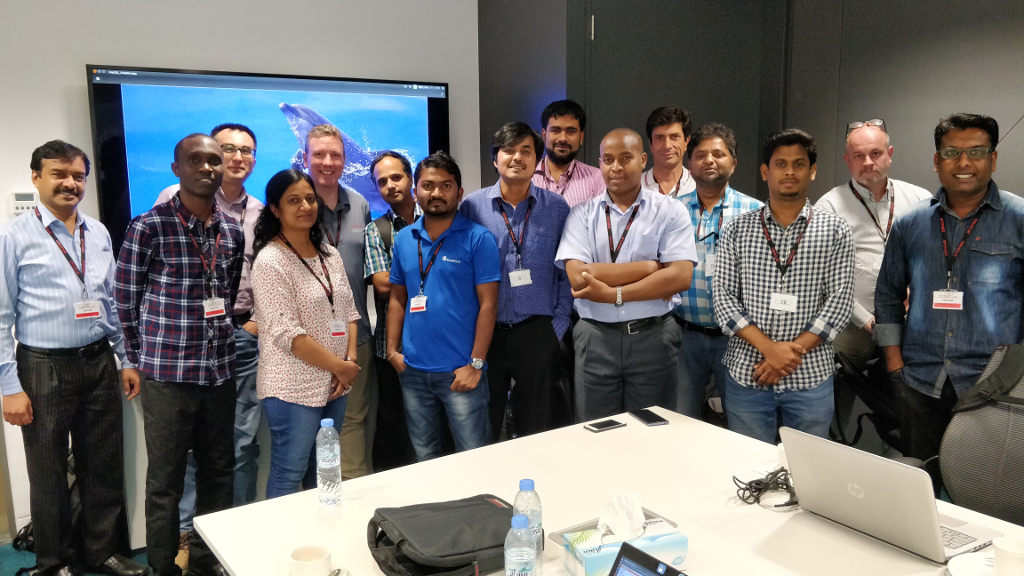 TecFlax participates in MySQL Enterprise Bootcamp hosted by Oracle at Oracle Office Building, Dubai Internet City. Oracle MySQL team is really committed in investing in its Partners so that they can offer high quality support to its clients. TecFlax is an Oracle Certified MySQL Enterprise Implementation Specialist in the Eastern & Central Africa Region.
MySQL Cloud Service 2018 Certified Implementation Specialist Certification Overview
MySQL Enterprise Edition Essentials exam is designed for individuals who possess a strong foundation and expertise in selling or implementing MySQL solutions.  This certification exam covers topics such as: Oracle MySQL Enterprise Product suite, Installation and Architecture, Database Design, MySQL Enterprise Plugins, Leverage MySQL Enterprise Monitor, Leverage MySQL Backup, MySQL Replication.  Up-to-date training and field experience are recommended.
The MySQL Implementation Specialist certification recognizes Oracle Partner Network (OPN) members as OPN Certified Specialists.  This certification differentiates OPN members in the marketplace by providing a competitive edge through proven expertise.  This certification helps the OPN member's partner organization qualify for the MySQL Enterprise Implementation.
Advantages of Having a Local Certified Specialist in the Region

Availability and accessibility. Having a Certified Local Specialist is very crucial to organizations running MySQL Database in the region. As an Oracle Certified Specialist, we are readily available and accessible to help organizations' technical team solve any problems which they may come across while working on their database infrastructure.
Affordable trainings. Owing to quick advancement of the technologies, employees are always in need of regular trainings in order to keep up with the latest technologies. Moreover, having a Certified Local Specialist not only saves time taken to conduct capacity building for employees but also saves overall cost of trainings for organizations within the region.
Quick implementation. Most of the companies in the region are using MySQL Community version which has a lot of disadvantages compared to MySQL Enterprise Edition. Once they need to migrate from Community Version to Enterprise Edition, they will require a Certified Specialist to do that job for them. Initially, organizations needed to contact Oracle MySQL Specialists from Dubai to that job. Now, it's much easier with a Certified Local Specialist around i.e. TecFlax Solutions.
CLICK HERE TO LEARN MORE ABOUT MYSQL ENTERPRISE
Contact Us for a free MySQL Enterprise Presentation and 30-day Demo Trial implementation