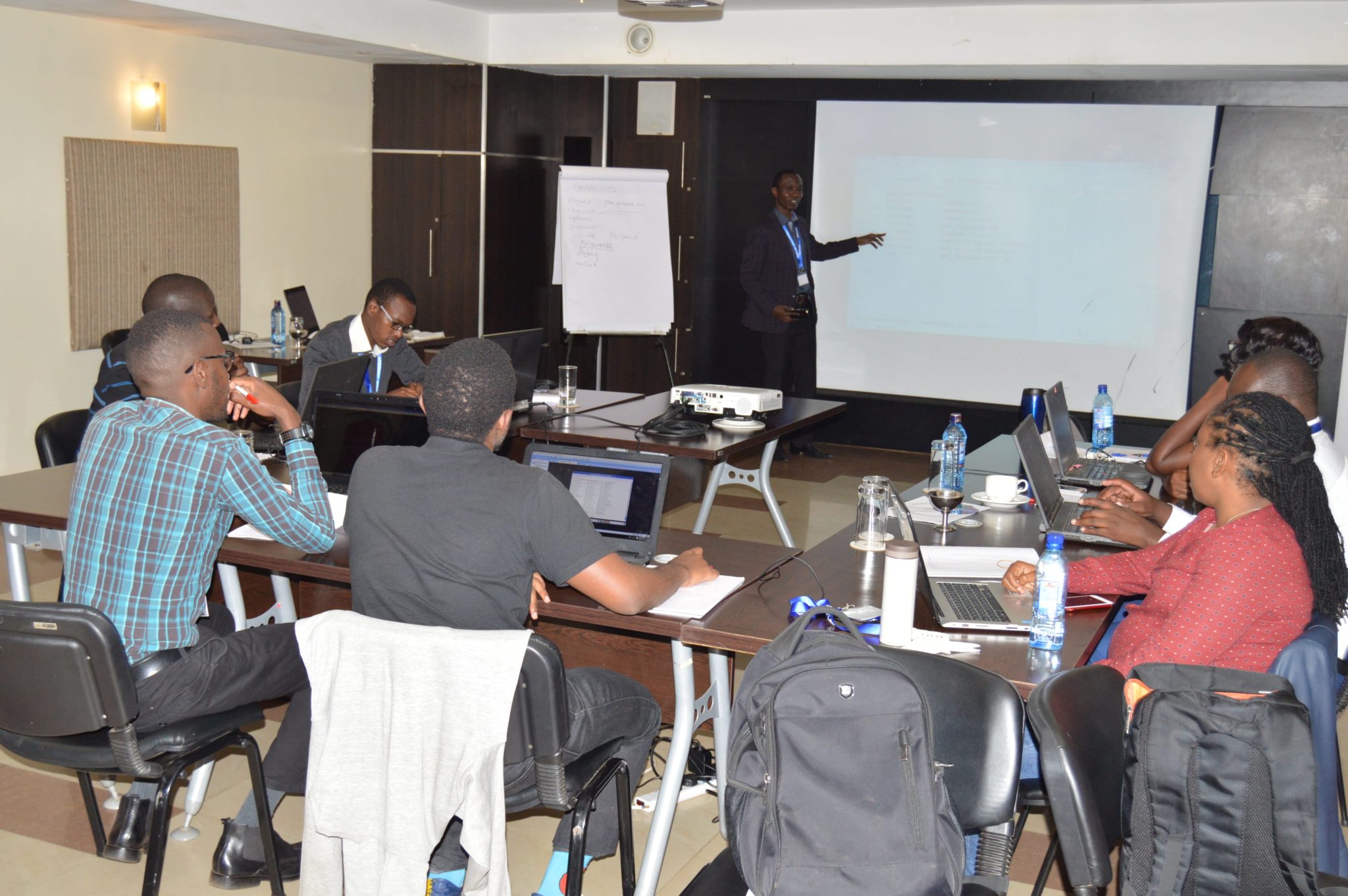 TecFlax was granted an opportunity to train ICT staff from Government Parastatals in SuSE Linux Enterprise System Administration & Security. This workshop was designed to provide the ICT Staff with a firm foundation in administration of SuSE Enterprise Linux Server. They were able to gain a conceptual understanding of SuSE Linux System architecture and learnt how to manage SuSE Enterprise Linux Server Environment in an effective and efficient manner.
As TecFlax, we are proud to bring the Linux industry practicing standards to the classroom level. We are also proud of the ICT delegates for their great engagement and participation during the training and all of them passed the certification exams hence having 100% PASS RATE. The venue of the workshop was at PrideInn Hotel, Westlands and it took 5 days from 16th – 23rd October 2017 whereby the delegates were being trained daily from 8.00am to 4.00 pm by experienced Certified Linux Engineers/Trainers.
SuSE Certified Administrator (SCA) Enterprise Linux 11
Attainment of SuSE Certification at the administrator level is an industry recognition of core competency. Any ICT expert presenting the SUSE Certified Administrator on their business card has trained and been independently assessed. With the open source nature of the SUSE solution set, these certifications are poised not only to add value to the individual but, also to add value to their organizations, now and for years to come.
Attaining SCA Certification proves that the ICT Experts are able to comfortably complete the following tasks successfully:
Install SuSE Linux Enterprise 11 SP4
Manage System Installation
Administer Linux Processes and Services
Administer Storage
Configure the Network
Manage Hardware
Configure Remote Access
Monitor SuSE Linux Enterprise 11 SP4
Automate Tasks
Manage Backup and Recovery
Administer User Access and Security
Use Debian Package Management
yum Package Management
SQL Data Management
Message Transfer Agent (MTA) Basics
Fundamentals of TCP/IP (dig)
Therefore at the end of the workshop, the ICT staff had learnt detailed information on the architecture of SLE Server, enabling them to effectively manage their organization's server resources. They also learnt practical hands-on skills in managing SuSE Server environment and business applications for their organization. In addition they learnt how to create users and administer security to meet the organization's business requirements. Basic information on backup and recovery techniques was also presented in this workshop. To provide an acceptable response time to users and manage resources effectively, the ICT Staff learnt how to monitor the organization's Servers and manage performance.
Contact Us to receive in-house training on Enterprise Linux Technologies like RedHat & SuSE